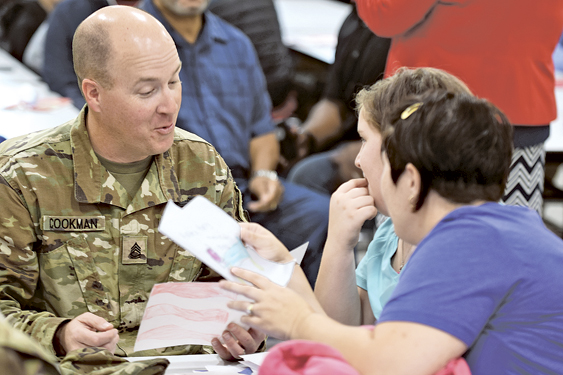 Jeff Cookman seems appreciative as he reads letters from a class at Don Steed Elementary School last week in a Veterans Day celebration. All the kids in the school lined the hallways, chanted "USA," and cheered dozens of veterans as they passed. (Ken MacDonald photo)

Subscribers! Read the entire News-Journal online as early as 10:30 a.m. Wednesday!New! Try the News-Journal for just 99¢ for the first month-Begin reading immediately!

Place Classified Ads here to reach 30,000 readers.



Legal ads appearing in the printed version of The News-Journal can be
viewed here as a PDF file.

Subscribe to the print edition, and get online access to the entire News-Journal.

Numerous other stories


School news


District and Superior Court records


Real Estate Transfer


Weddings, Engagements


Births


Other Stuff


Letters to Editor


Local columns


Police blotter


Obituaries


Community Calendar


Legal announcements


Sports


Shopping opportunities