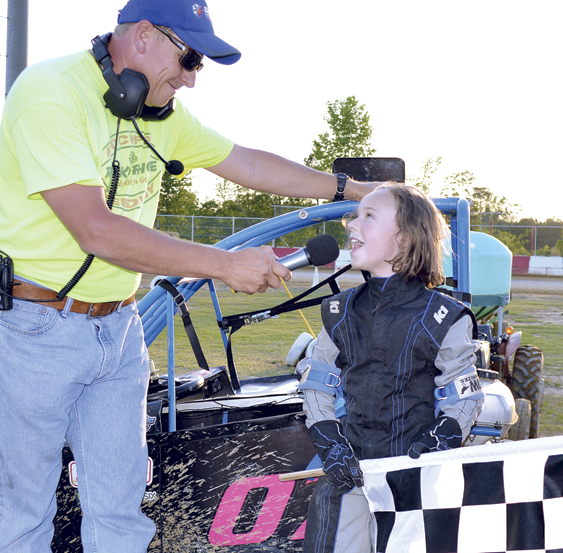 Nine-year-old Aronda Bloniasz is interviewed by track president Bill Dolbier in the winner's circle after taking home the win in the Mini Pro Go Kart division Saturday at Rockfish Speedway. Hurricane Hank Edwards won his first victory in the Legends Division. (Hal Nunn photo)

Subscribers! Read the entire News-Journal online as early as 10:30 a.m. Wednesday!New! Try the News-Journal for just 99¢ for the first month-Begin reading immediately!

Place Classified Ads here to reach 30,000 readers.



Legal ads appearing in the printed version of The News-Journal can be
viewed here as a PDF file.

Subscribe to the print edition, and get online access to the entire News-Journal.

Numerous other stories


School news


District and Superior Court records


Real Estate Transfer


Weddings, Engagements


Births


Other Stuff


Letters to Editor


Local columns


Police blotter


Obituaries


Community Calendar


Legal announcements


Sports


Shopping opportunities